Find planning and housing data that is easy to understand, use and trust
A platform to help you create services to inform planning and housing decisions in England.
Learn more about the platform
Explore data on a map
View planning and housing datasets with geographic location data on an interactive map.
---
Search and filter data
Find and download the data you want in bulk.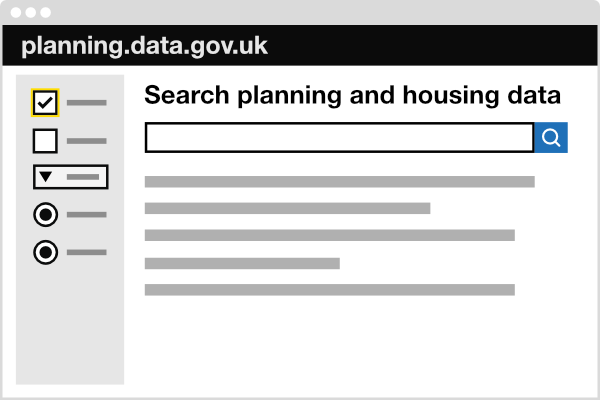 ---
Understand the data
Read about why data is important to planning and how the data is created.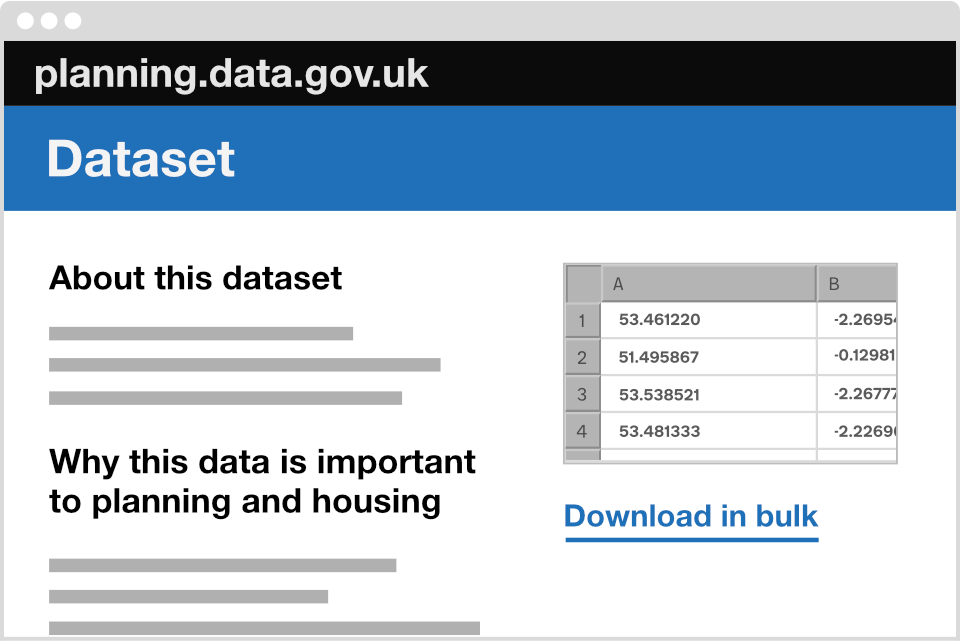 ---
Use the data
Integrate the Planning Data API with your web application or back office system.